Raising Money the Happy Hour Way
Last Friday, PS Charities hosted a happy hour in Arlington at The Front Page Bar and Restaurant in support of two teams participating in May's Race for Hope – DC. The race is the largest fundraiser supporting the Brain Cancer community, and takes place every year in DC. This year nearly $2 Million dollars have been raised on pace for a record high.
A big thanks to everyone that came out. We had a lot of fun, AND raised nearly $5,000. Not bad for a night out!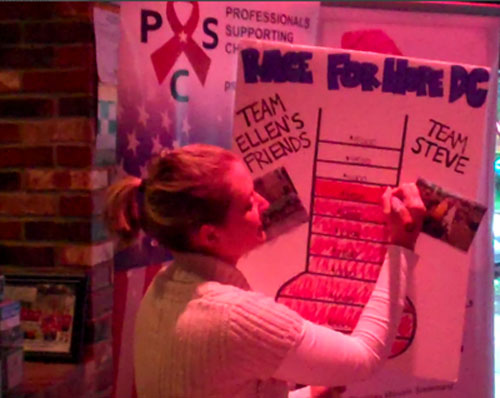 ---