Military Appreciation Fund assists NC Family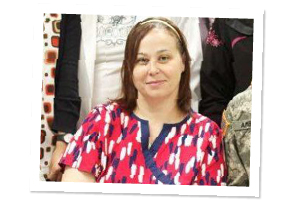 Founded on Military roots, PS Charities (PSC) is dedicated to supporting America's military families. PSC understands the hardships Military families experience during tours of duty, at home, and after service in civilian life. The PSC Military Appreciation Fund offers support to military families by offering scholarships and emergency financial assistance in the event of trying and tragic events.
Recently, a U.S. Army family in North Carolina family found themselves in need after receiving life-altering news. In the wake of a medical retirement and a cancer diagnosis, this family applied for assistance through the PSC Military Appreciation Fund. The father, an E-4 in the U.S. Army, is facing medical retirement due to deployment related disabilities. As a nurse at a U.S. Army Hospital, the mother was recently diagnosed with lung cancer. As she undergoes thoracic surgery as well as both chemotherapy and radiation, she will have half of her lung removed and is facing 5-6 weeks of recovery. Due to these events, this family was facing several setbacks including exhausted work leave balance, medical expenses and unpaid bills.
Through this fund, PSC was able to help this family by providing financial assistance including money to pay utilities, two months' rent and over $200 worth of food. As their son enters into his final semester of his senior year, PS Charities purchased his class ring, cap and gown, and graduation announcements. In carrying on the family tradition, upon graduation he will enter into the U.S. Army. PSC was also able to surprise the youngest in the family with pairs of her favorite shoes, Converse and Vans.
---