Kicking Cancer's Butt
Things are a lot different this year since Noah's Acute Lymphoblastic Leukemia diagnosis in late 2012. He continues maintenance treatment which includes chemotherapy infusions every 4 weeks, along with chemotherapy spinal tap infusions every 12 weeks. He also takes chemo pills daily, among others.
Through all this, Noah continues to show strength and determination to "kick cancer's butt" as he would say. He is very proud of the obstacles he is overcoming and does not let cancer keep him from being a normal 6 year old boy. Fortunately, Noah has missed very few school days and he will be moving on to be a first grader in the fall. He loves to play baseball, swim at the pool, and go to the beach with his big brother Nick and his dog Leia.
Noah and his family would like thank everyone for their continued support!
---
Help Little Noah Fight Leukemia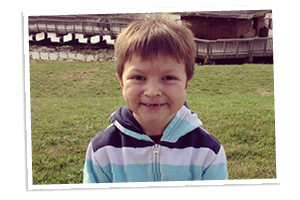 Less than a week before Christmas, Noah Ramirez, a five-year old boy from Oakton, VA, was diagnosed with Type Acute Lymphoblastic Leukemia. Noah's mother Sara and his father, Jorge (a marine who served in Iraq and sole income provider for the family) spent both Christmas and New Years in the hospital with their son as he underwent chemotherapy. Although Noah recently returned home, his battle is just beginning.
Dedicated to the fight against cancer, PS Charities is helping raise money for Noah and his family so they can pay for treatment.
---
---